Blog Update!
Jan. 18, 2018, 1:33 p.m.
Recently, I have been trying to create a web portfolio for myself and I've been hoping to learn a new web framework (Django) in the process. As a result I rebuilt this blog from the ground up, updated the Storygen rpg tool, and created a new character generator for Masters of Umdaar. So here's a quick post on the updates and my plans for this blog.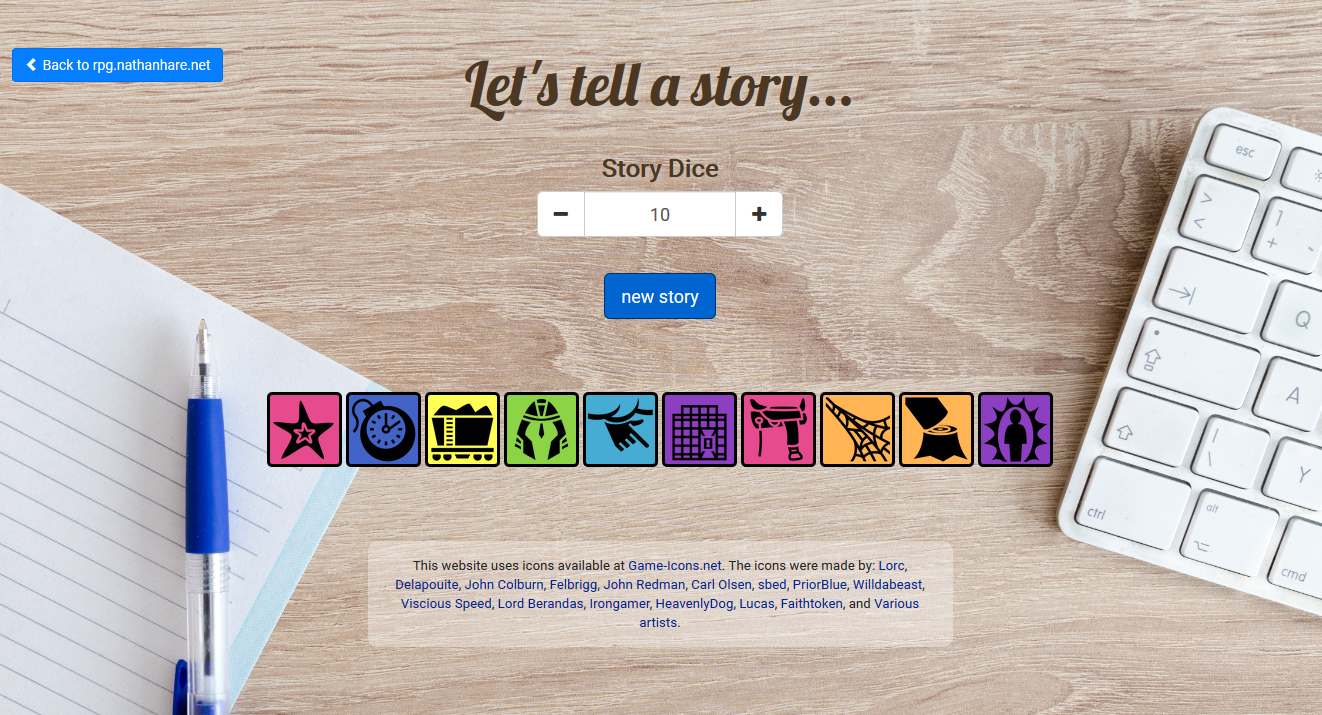 Storygen
Storygen is what I am calling my web version of Rory's Story Cubes. This app pulls icons from Game-Icons.net and selects them at random each time you click the new story button, change the number of dice, or click on an individual dice. It is great for generating random plot threads for RPGs or writing. You can find it in the Tools dropdown in the header bar. To see what it used to look like, check out this old blog post.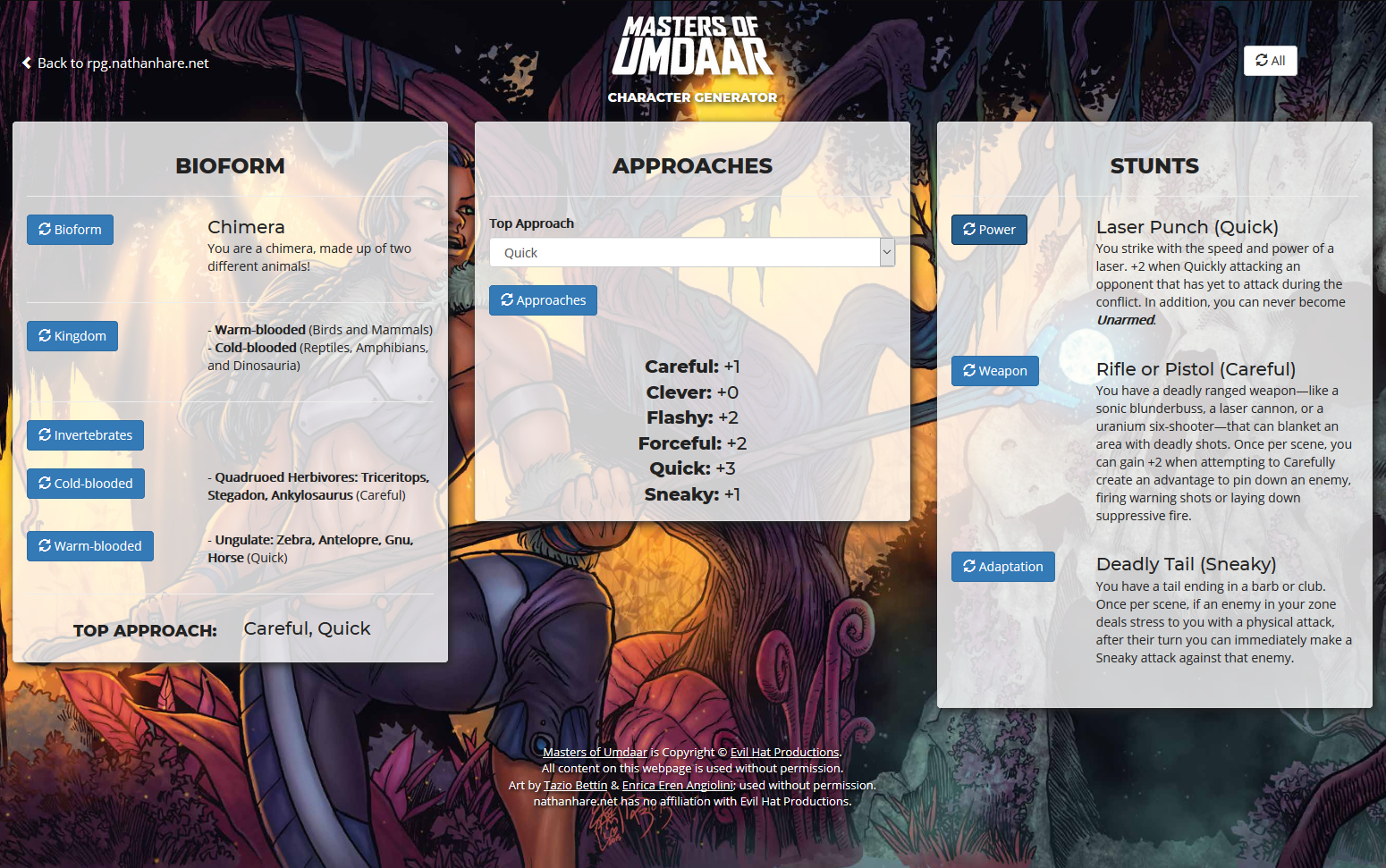 Umdaar Character Generator
The Umdaar Character Generator is a new addition that lets you generate random player characters (or NPCs) for for the Masters of Umdaar Fate World. In the setting, there are a few pages worth of charts that you can use to do the same thing. The character generator I made uses those same tables for you and automatically rolls on any additional tables. Click the all button to roll everything or click the buttons one at a time. You can also find this in the Tools dropdown in the header bar.
The Blog
The blog is now totally rebuilt, and I think it looks a lot nicer too. The best part of this blog update by far is that fact that it is much easier to post. I have all of the important features working, but I plan to implement things like a search bar and tag filtering soon. In the meantime, try swiping your mouse across the rpg stuff header text (or click it for mobile users)!
Update (2/12/2018) - Search and clickable tags have been added!
That's all of the updates in a nutshell. As far as the future of this blog goes, I plan to continue to write here as often as I can. I was on a hiatus for a while after my second daughter was born, but I am getting back into the RPG scene now and am excited to write about my findings here. I also have plans to make some RPG related web apps, so I'll be sharing more about those in future posts.
Are there any topics that you would like me to talk about? Let me know in the comments below.
Unless stated otherwise, the text of the above blog post is licensed under a Creative Commons Attribution-NonCommercial 4.0 International license.
Tags:
fate core
masters of umdaar
tool
ttrpg
web
Older Post
Newer Post
---

Copyright © 2018, Nathan Hare
All rights reserved